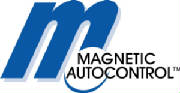 Instant Operation - Lasting Performance - legant Apperance - Accurate Numbering - Penetrates Forms - Quality Impressions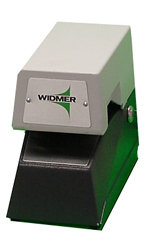 A very fast and efficient method of numbering and dating invoices, purchase orders and documents of all types. Eliminates the need for pre-numbered forms, and is a versatile and economical way to control your paperwork flow.
The insertion of the paper activates the trigger for split second stamping. A new, open throat allows greater accessibility, documents of letter size of small tickets may be inserted with ease.
The trigger can be adjusted to allow a selection of imprint locations. Another important feature - the stamping blow can be increased to penetrate carbonized forms, also pressure sensitive carbonless forms.
To Operate:
Simply plug in an ordinary AC lighting circuit. The numbers will advance automatically with each impression as well as the automatic ribbon.
Model N-3:
Our conventional printing head has 6 wheels. Consecutive action will advance with each stamping. Available with either consecutive, duplicate, triplicate, or quadruplicate action (but not a combination of these) --- any combination of number, letter and dash wheels up to 11 wheels. (Wheels in excess of 6 must be advanced manually). Can be furnished with repeat switch and guide platforms available for special print locations.
Model ND-3:
As above but also add Date.