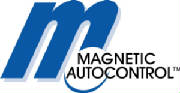 The ProxiGuard Patrol Management Software System works on a Windows-based PCs. It is used for the processing, verification, display, and printout of guard tour data obtained from the Guard Tour readers.
It has the following main fatures:
Intelligently Designed for Easy, Fool-Proof Operations. Automatically completes tasks suck as communicating with the readers, timeclock adjustment, data upload, data download, intelligent data identification, patrol plan verification, data verification, exceptions handling, etc. It's very easy to use and setup.
Multiple User Configurable Reports. Several reports to choose from: BASIC REPORT, FREQUENCY REPORT, PATROL DETAILS, SHIFT AND MAP REPORT (graphical report). All reports can be either viewed on the screen, printed, emailed or exported to MS EXCEL or PDF.
Automatic Verification ystem. The software automatically performs data processing and verification tasks when it receives guard tour data from the readers.
Automatic Data Backup and Data Archiving. The software automatically performs backup and old data archiving in the background without the need of user intervention.
Highly Reliable Data Storage. The database is self healing i case of corruption and the guard tour reader hardware can store over 30,000 pieces of guard tour data even without electricity, and is able to re-upload the data when needed.
Includes Networking Features. The software can be configured to be used in network environmemts.
Sample Screen Shots