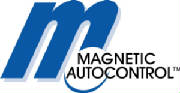 Stand-Alone Access Control Reader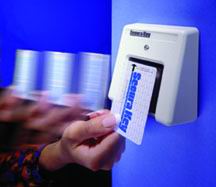 65,000 Card Capacity
Weather Resistant for Outdoor Installation
Patented Slotless TOUCH Card Reader
No Control Panels or Secondary lectronics
Low Power Consumption
Non-Volatile Memory
Timed Anti-passback
Remote Open Input
The legendary Touch ard reader is one of SecuraKey's major contributions to Access Control. SecuraKey replaced unreliable reed switches and pickup cois with an array of self-calibrating Hall-Effect sensors, which read the polarity of magnetic locations on a Barrium Ferite card. The user places the card on a non-megnatic stainless steel plate, which eliminaes the requirement for a card slot, and protect the circuitry from weather and vandalism. Extremely rugged weatherproof housings with high-security locks and steel mounting plates have kept these units in service for many years. They are still widely used in gate, parking and telephone entry applications due to their reliability and simplicity.
The 26SA single-door card access control unit is fully programable. Adding and deleting cards, and other programming functions are accomplished using a special deck of programing cards, another SecuraKey innovation. Non-volitile memory retains programming after a power failure.
A remote open input allows the door or gate to also be controlled from a remote switch. The reader operates on low voltage AC or DC and consumes less than 100 milliamps.
The 26SA may be used with the SecuraKey SecuRelay, which allows the lock or gate control circuit to be remotely located for added vandal-resistance. Lexor and metal surface housings and a flush mount housing are available.