Lathem Model 1500E Electronic Time Recorder/Time Stamp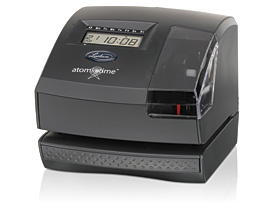 The Lathem Model 1500E is an ideal solution for businesses with just a few employees that do not want to buy separate time clocks for recording payroll time, tracking jobs, and stamping important documents. The 1500E can do it all at an affordable price.
More information can be found on Side Bar Menu.
PRICE: $ 349.00