Great Prices on our Monthly Specials for Electronic Acroprint and Lathem Time Recorders/Time Stamps!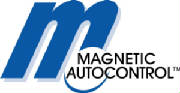 Welcome to Vernon Lalonde Consulting Services!
See "About Vernon Lalonde Consulting Services" for Pricing and Shipping Policies. Vernon Lalonde offers Discounts on products/services imported from the United States if the Canadian dollar increases in value against the US dollar, etc.
About Our Sidebar:
The following list will assist you in narrowing down what product or service you are interested in on the Sidebar of this website.
Electronic Side/Front Time Recorders
Lathem Model 1500E

Lathem Model 5000E Plus (Also a Numbering Machine)

Amano PIX-200 (Also a Numbering Machine)
Heavy Duty Side/Front Time Recorders
Widmer Model 776 Time Date Stamp

Widmer Model T-3-LED

Acroprint Model E Series Time & Date Stamps & Numbering Machines
Heavy Duty Numbering Machines & Date Stamps
Widmer N-3 & ND3 Numbering Machine

Acroprint Model E Series Time & Date Stamps & Numbering Machines
Date Stamps
Widmer Model 0/R/D-3 Date Stamp

Acroprint Model E Series Time Date & Numbering Machines
Top Loading Time Recorders
Lathem Model 6000E Time Recorder

Amano Model CP-5000 Time Recorder
Calculating Time Recorders:
Lathem Model 7000E Time Recorder (50 Employee capacity)

Acroprint Model ES-1000 Time Recorder (100 Employee capacity)
PC Driven Systems
Acroprint Model timeQplus V3 (Proximity, Biometric or PIN)

Lathem Model PayClock Express (Proximity)
Guard Tour Systems
All Others On Sidebar Self Explanatory