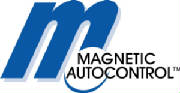 Stock Parking Decals & Hang Tags (Custom Formats Available)
PP-1 Parking Decal
Die Cut 3" x 2-3/8"
Available in Green, Yellow, Light Blue and Red.
Dry Seal brand stock parking permits used on inside glass suface. To apply quickly and asily, simply remove the protective adhesive shield liner and adhere to clean glass with hand pressure. There is a blank white area in the centre where you may write the parking space number, area, name, expiration date, etc. One felt tip pen of correct fade resistant ink is included with each order. Ready-to-ship permits are pre numbered in Red 3/8" figures, so no certain number can be furnished. Sold in boxes of 100.
PP-2 Parking Decal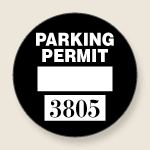 (Round) Diameter: 2-3/8"
All other Specifications same as PP-1 above.