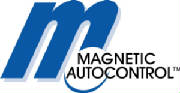 We define a Tower Clock as a clock mounted in or on a designated raised structure. It's a big clock on or in a wall. A Tower Clock makes an instant, positive statement about your community, business or institution. It's hard to define exactly why, but it's true. A large, round, analog clock for public display really looks nice on a building. Can we build one for you. It will become an icon, built to last. Clocks are built-to-order, so it's possible to design the perfect timepiece for your application. Get more information today! Here are some basic and features:
Size: Based on the building, height and viewing distance. Start with a scale drawing and visualize.
Dial: Hands and numbers only?
Illumination? Requires a case, called a canister. Dial can be face-lit or back-lit, or unlit
Generally dials are face-lit 30" and smaller, back-lit for 36" and larger.
Number and hand style? Arabic, Roman or other.
Flush-mount or surface-mount? The canister can be recessed into your facade through a rough-in opening - best for new construction. Surface-mount style is best for an existing building.
Time Control. All tower clocks must be controlled by either:
A remote switch (run, fast, stop) requiring manual reset.
A fully automatic clock controller which resets the hands automatically for DST or after power interruptions. Automatic clock controllers are quartz time-based, supplemented with GPS as an option.
Other: Generally, clocks 42" and smaller feature a bezel, with tempered glass covering the dial. Clocks 48" and larger are open faced and have back-lit dials. Flat dia, pan-formed dial, applied graphics, embossed or bolt-on numbers are among the finer details of the clock!