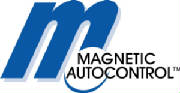 Before ordering from your present supplier for any of the products on the sidebar of our website consider the following:
Vernon Lalonde has been in the business of providing clients with the products on this web site for over 24 years.
Vernon Lalonde now can ofer you more choice especially in design of tower, street, and bracket clocks.
Special Orders that have to be brought in from the United States will be priced at the date of shipment from the United States. If the Canadian Dollar is stronger on that date we will Credit you/your firm the difference. If the United States is stronger on the day of shipment we will not increase your price (If you/your firm has placed your order within the 30 days of Quotation). Do your other suppliers offer you this?
Vernon Lalonde Consulting Services can provide you with a local integrator/installer and when quoted you will have a "turnkey" quote. No more "By OTHERS" for installation, etc.
Vernon Lalonde Consulting Services aims to bring the customer, manufacturer, installer and his expertise in assisting you to make your choice the Right Choice First!
We can keep pricing very competitive because in a lot of instances product is shipped direct from the factory to you/your firm.
For the quickest response to your inquiries Vernon Lalonde advises you to use email. Tell us what you are looking for and a general idea of the total application. Where applicable you can provide Pdf files or drawings. Don't forget your company name, Contact Person, Telephone number (Vernon Lalonde Consulting Services will call you back and we can get a firmer idea of your requests). Provide your city, state or province, and country. In this way we get a leg up on everything.
You can also contact Vernon Lalonde by telephone if you like. But from experience email works best.
Vernon Lalonde welcomes all his former customers whether they be local, national, or in the Unites States of America or the Carribean!